Different ExpressVPN Deals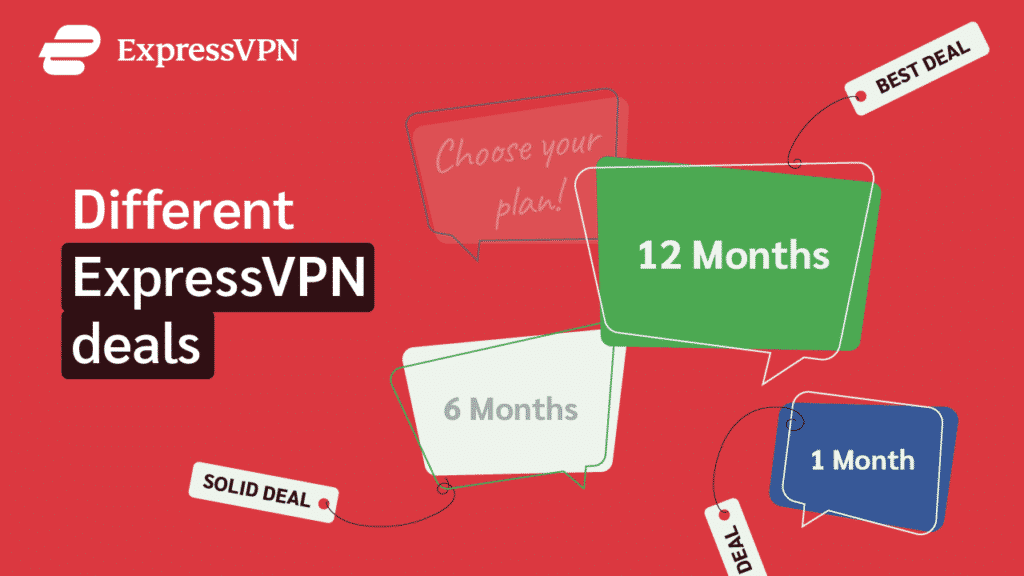 In the large maze of VPNs we have in the market today, it is difficult to know exactly which of the options is suitable for you, or the best fit for your pocket. There are simply a lot of options: good ones, bad ones, terrible ones, cheap ones, expensive ones, quality ones, and downright scams! Just looking through each of their features alone may leave you confused and frustrated because you don't know which of them to choose. In all this chaos, there is one VPN that emerges as number one: ExpressVPN.
The good thing about this review, is that it will give you a clear insight as to why you should choose ExpressVPN, as well as the many deals it has to offer you for making that choice.
ExpressVPN has never failed to stand out as the very best VPN there is. Its great features simply keep getting more impressive, leaving other VPNs struggling to catch up. Being a paid VPN, the service provides excellent security features that reassures you that your money is being spent wisely. Not only that, it is great at unblocking geo-blocked sites and also completely protects you from malicious sites. Its swift connection speed and wide server coverage also helps it to remain on top of the game. All these features would be briefly discussed in this review, but first, take a look at its very affordable deals.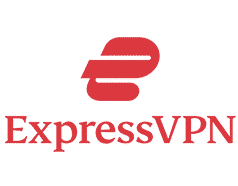 Get 49% off now
ExpressVPN Deals
The best part about choosing this VPN is that it offers great pricing deals that gives you different options to choose from without having to break the bank. It has an easy to use pricing structure made up of only three plans, with the 1-month plan being the highest at $12.95. Admittedly, that may not be the cheapest price out there, but it's not too high considering the value you get for your money with this provider.
A cheaper rate to the monthly deal, is ExpressVPN's 6-month plan which comes at $9.99 per month, a significant price drop from $12.95. This deal is quite fair, and it offers a wide variety of payment options to suit your pocket. This makes it even better than other VPN services because not many of them give a 6-month payment option.
If you're looking for a deal even cheaper than the 6-month plan, then the annual plan would be your best bet. It further reduces its prices to $8.32 per month, which equals a whopping 35% discount on the $12.95 monthly price. In comparison to other VPNs, it completely floors Hotspot Shield's $9.99 annual plan, but NordVPN and HideMyAss! offer a lesser price at $6.99 for the same duration of 12 months. It's also almost two times costlier than some VPNs such as UltraVPN at $3.75 or SurfShark at $5.99.
The trick to maximizing the full benefits of these price slashes is to sign up for a plan with longer durations, like the 12-month plan. You not only save yourself a ton of money, you don't have to bother about re-subscribing every month-end. Although ExpressVPN only offers three plans with the longest duration being 12 months, other VPNs like SurfShark and HideMyAss! offer up to 27 months and 36 months plans, which gives you even lesser prices. But then, VPN plans go beyond just cheap prices, the key is for these plans to offer great services too; you can rest assured that ExpressVPN checks that box.
One very attractive thing about ExpressVPN deals, is the fact that signing up for its 12-month plan, gets every subscriber an extra three months free. This means that anyone who subscribes for the 12-month plan gets three extra months of services without paying an extra dime. Talk about saving more of your hard earned money! A yearly ExpressVPN plan gives you 15 months of service for a token of $8.32 per month.
If you are convinced enough to choose to sign up for this deal, ExpressVPN gives a ton of payment methods to choose from. They include:
Credit card: Visa, MasterCard, American Express, Discover, JCB, Visa Electron, Diners Club International
PayPal
BitPay (Bitcoin)
Other payment methods: Alipay, UnionPay, iDEAL, Klarna, WebMoney, Giropay, Yandex Money, Interac Online, Mint, OneCard, Carte Bleue, Maestro, FanaPay, and more.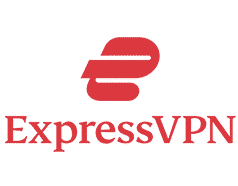 Get 49% off now
Risk-Free Trial and Money Back Guarantee
If you still need a little bit more convincing, you're in luck! ExpressVPN gives you a risk-free trial which allows you to give the service a test-run and have a feel of what it has to offer. We call it "risk-free" because it requires that you make a payment and then request for a refund. After making payment for any of the subscription plans and you feel unsatisfied with your experience, you don't need to worry about losing your money. ExpressVPN boasts of a 30-day money-back guarantee that is hassle-free. Here is how it works:
The guarantee lasts for a total of 30 days only. This means that if you make a subscription at 5:00pm on the 5th of December, it runs until, and ends exactly at 5:00pm on the 5th of January. Between this period, you can contact the customer support for a refund and you will without fail get the exact amount you used in paying for the subscription.
The joy of having this 30-day money back guarantee, and not a 30-day free trial is that, a trial might restrict your access to the VPN's features and may only give you a demo-version of its services. However, this 30-day money back guarantee affords you unrestricted access to all the features and services of the plan. It then remains up to you to decide whether or not you want to enjoy all the services ExpressVPN has to offer.
How to Get Future Deals from ExpressVPN
There are two ways to get informed about future discounts and sweet deals from ExpressVPN. You can do this by checking the website. You can either:
Visit ExpressVPN's website homepage. This page always displays new information about deals or any discounts they may have. Its header images always bear these information so it's easy to know immediately whether there is anything new.

Or you can:
Speak directly to their customer support through their live chat option, and then ask if there are any low priced deals available. This feature can also be found on their home page; simply scroll down to the bottom of their page, and click on the "Contact Us" button. This will reveal a chat window where you can make requests or ask for any information you need.
A Brief Overview of ExpressVPN's Features
This overview would be of great benefit if you wouldn't be signing up to ExpressVPN immediately. Here, you can see a brief description of what to expect when you sign up to any of its pricing plans; and the benefits of each feature.
This provider is the number one of all the VPNs because it has a super-fast connection speed as well as a wide range of servers all around the globe. Users claim that ExpressVPN is 'the network that just works', and they can't be any less accurate. It has over 3000 servers in at least 94 countries, therefore affording its users fast connection speed as long as they remain subscribed to their plans. It also boasts of a large number of server locations all around the globe that helps to stay connected to them no matter what country you are in. This means that even if you leave your current location, you are still able to connect to their services in your new location.
ExpressVPN is also top on the VPN list because once you're connected, it's bye-bye to any geo-restriction of any sort. It is for sure one of the best to use with any of your routers because of its guaranteed connectivity whenever you wish, allowing you unhindered access to your online content at all times. Its powerful unblocking features clears off any type of restrictions that your online stores, or movie streaming sites may present. It gives its users free access to their favourite site's content, while simultaneously giving them premium protection services and total anonymity from internet eyes trying to snoop.
The internet today is over crawling with snooping bugs and site trackers, but on any of ExpressVPN's plans, this becomes a thing of the past. To further tighten its security measures, ExpressVPN provides a kill-switch that keeps your information locked in tight, and ensures it doesn't get tampered with or leaked in a situation where the connection drops.
Additionally, just so its users can have complete obscurity on the web, users can pay with cryptocurrencies, precisely Bitcoin, via the BitPay payment option. This features helps you avoid filling in your card details online. However, for those who would prefer card payments, this option is  also available.
To access any of your favourite online content from anywhere across the world, all you have to do is search for any servers on ExpressVPN that is close to the location you need and then connect to it. Another feature that sweetens your deal is that you can connect up to 5 devices all at the same time. You also don't need to bother about maintaining a secure connection when you are on the move; ExpressVPN allows for you to stay connected always via its many apps. Different apps are available for different devices; including Android, iOS, Mac, Windows, Smart TVs, to mention a few. This way, it doesn't matter what device you use, simply install the relevant app on your device and connect.
ExpressVPN is not only compatible with mobile devices, it also comes in handy for routers. The VPN is compatible with a large variety of routers so you don't have to bother about being able to connect your router to the service, it most likely would be good enough for it. As stated earlier, whenever you have any issues or complaints setting up the VPN, there is a great standby customer service that would readily attend to your worries and fix you up in no time. The customer service representatives are very knowledgeable in their field and they know how to remedy any challenging situations that you may have. They are also available to assist with your 30-day money back refund, if you ever wish to quit using the service.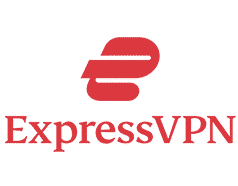 Get 49% off now
Conclusion
ExpressVPN has remained consistently at the top and it stands out of the crowd of VPNs, not because it may have the best deals on the market, but because of its reliable, trustworthy and quality services. Having taken a look at all the deals and features ExpressVPN has to offer, it should be very obvious that its subscription plans are just a small price to pay for premium services and rest of mind.