Did you know that there are about 70+ VPN providers out there in the market? So many people choose wrongly of the provider of their choice… why? It's because they're not getting the best value of what they pay for.
Have you ever heard of Buffered VPN? Are you aware of the services they offer? Well, that's the exact point of this review. We can guarantee that after you read this review, you'll be considering Buffered VPN – you might even get your hands on it soon.
Buffered VPN story
Buffered VPN is based in Gibraltar but their original headquarters is in Hungary. Buffered VPN is a young company as it was founded back in 2013 by Buffered Ltd. Now, Buffered VPN is fully owned and operated by Encrypt.me; they are joining forces to be able to provide maximum security and privacy to users.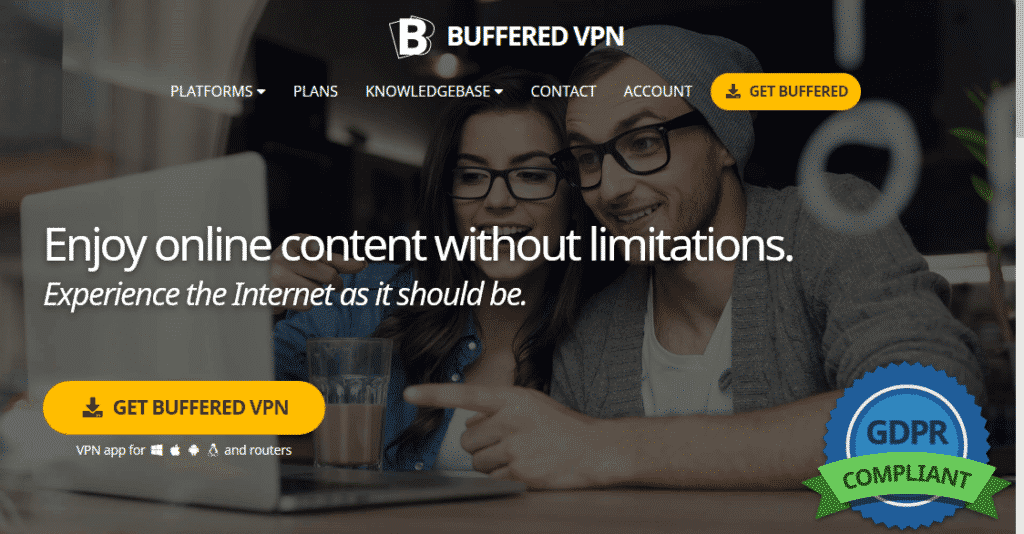 Since they were founded, Buffered VPN did not change the way they looked at privacy. Their mission is to provide security while gaining freedom while accessing the web. Although they merged with Encrypt.me, they still carry the same principle they had when they started.
Security and Privacy
With Buffered VPN's security, you won't worry about breaches and leaks. In fact, they utilize a 256-bit AES military-grade encryption. This type of encryption seems almost impossible to take down because of its algorithms. Along with that, Buffered VPN also supports the use of OpenVPN for an added layer of security.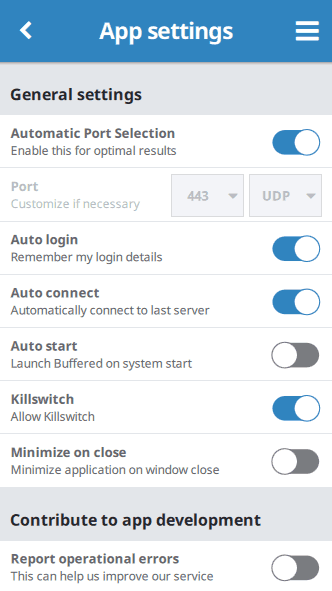 As they've mentioned in their website, they'll be encrypting all your internet traffic; they want users to be able to connect to the internet "surveillance-free." Their VPN service also comes with a kill switch, which is to fully control the privacy of the user. A kill switch is a feature that would drop the connection of the user if the VPN service, by any chance, gets compromised.
Buffered also promotes their service to be DNS leak-free. With that, we ran several tests to see if it really was safe enough to use. With all the tests we've run, we can conclude that there really was no evidence of a DNS leak occurring.
They actually have a DNS server on each of their servers; when a user connects to it, the DNS will be changed to that of Buffered's server, saving the user from any type of leak. They also utilize an extra layer of protection called Forward Secrecy. This tool is a unique encryption tool for every session in the event that the system gets compromised.
Buffered VPN is complete in terms of encryption, back-ups, and contingency plans. From this, we can really tell that they care about their users' privacy.
Access geographically-blocked and restricted websites
A majority of VPN users prefer Buffered VPN because of its unlimited bandwidth. Meaning, they can do whatever the hell they want when they're connected. Buffered also has NO restrictions in terms of download – users can download everything they want whilst being safe.
Since there are thousands of IP addresses in different locations, it's a great tool in unblocking websites that are geographically-restricted. Customers were happy enough to know that Buffered VPN works great in unblocking BBC iPlayer and the US Netflix library wherever they are.
BufferedVPN
Pros
Unlimited bandwidth
No download restrictions
Compatible with every device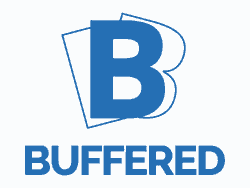 Unlike other VPN providers who are not able to unblock US Netflix, Buffered was able to work around that, giving their users a chance to access US Netflix with ease.
Buffered VPN also does not restrict people from Peer-2-Peer (P2P) file-sharing. In other words, while you're "Buffered" up, you can do torrenting without the fear of being traced or tracked. Even if torrenting is considered to be one of the best ways for people to track you down; with Buffered's multiple-layer encryption, it'll be hard for hackers to even see what you're doing.
Server Selection
Comparing it to other VPN providers in the market, Buffered's servers are few. In fact, they only have 37 active and working servers worldwide. The good thing about having fewer servers is that these servers are regularly maintained; they're less likely to be compromised because all of them are managed.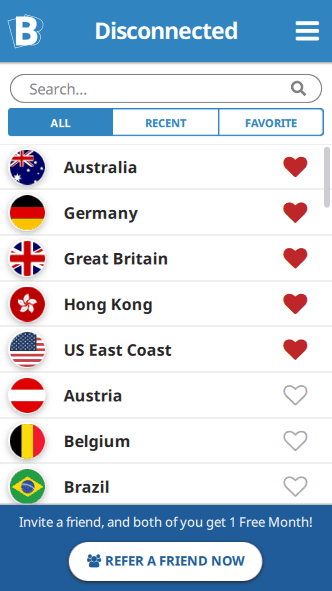 A major positive thing Buffered VPN has among its competitors is the way they update their servers. If you send them a request to establish a server in a location, they'll work hard to achieve it. According to them, they add servers based on the demand of their clients.
Fewer servers mean less time to improve it – all servers they have provide high-speed internet connections. When we did a speed test, the speed came out to be a bit slower than our connection but that's fine. If we take into consideration the levels of encryption Buffered provides, their speeds are actually fast.
Users won't also experience speed throttling because all of their servers are properly maintained. Plus, there are no limits in terms of switching servers; you can even try to switch to 37 servers in a day without you being flagged.
Even if their servers are a bit fewer than the most, it's more maintained and regulated. Therefore, their servers are more reliable in terms of security and speed.
Device Compatibility
Whatever device you might have, there's a high chance that Buffered is compatible with it. Similar to almost all providers, Buffered is compatible with MacOS, Windows, iOS, Android, and even Linux. These devices run high compatibility with Buffered so you don't have to worry about the device you have.
Do you own many devices? Don't worry because Buffered VPN allows a total of 5 simultaneous connections. It can be downloaded to as many devices, but only 5 are allowed to be used simultaneously.
Most Buffered clients loved the fact that Buffered allows unlimited downloads to any device so long as only 5 simultaneous connections are going to be allowed. This is great especially if you are a person with many different devices.
Ease of Use
Don't worry if you're new into VPN, the Buffered Windows and Android apps are perfect for newbies. They have an easy-to-understand User Interface (UI) which is simple but effective. They're user-friendly that even VPN experts find it amusing to use.
With the app, you'll be able to learn about how they work, and some terms and features easily. You won't feel like a newbie with the Buffered app.
Customer Service and Reliability
Before anything else, we just wanted to praise Buffered's customer service for being so prompt and highly-responsive. Even if their FAQs page is complete to the bone, they still manage to answer some questions even if it were basic.
They have a 24/7, 365 chat support system that is perfect if you have quick queries and concerns. If you need something done, for instance, if you want to request to set-up a new server, they have this ticketing-system for you to be able to document where you are with your request. Everything is documented and recorded so you have a copy of what you've talked about.
You can also take advantage of their active Twitter accounts, too! They are active as hell and they respond within ten (10) minutes of you sending a request!
Before you contact them, though, check their FAQs page out first. It's almost complete from general VPN questions to Buffered VPN-specifics; you might not even need a support to answer your question.
Pricing
When it comes to pricing, you can definitely add Buffered to the list of cheap but effective VPN services. They offer three (3) payment plans and options for users: a monthly plan, a yearly plan (12 months), and a 2-year plan (24 months)

For the monthly, you will be billed $12.99 per month, quite expensive compared to other providers' monthly package. Getting a one-year plan (12 months), however, will cut half of it, bringing it down to just $6.59 per month – you'll be billed $79.00 per year. The 2-year plan, lastly, would let you save 68%; you'll be billed $99.00 every 2 years or 24 months, translating to a monthly plan that will only cost about $4.12.
Buffered VPN does not offer a free trial, unfortunately. However, they allow a 100% 30-day money-back guarantee if you aren't contented with their service. You can pay them via credit cards (VISA, MasterCard, Discover, Diners, and AMEX); via PayPal; and via BitCoin – whatever suits you best.
Final Verdict
Would we recommend Buffered VPN? Yes, definitely. In fact, many people recommend using Buffered VPN because they have a lot of protection and security tools. You no longer have to look further in terms of security because Buffered has their own contingency plans in case things go bad.
With the price you have to pay, it is a guarantee that you'll be getting the value of your money. We are dedicated to bring you the best services – here it is.
You'll be given access to geo-blocked and restricted content; you'll be safer when you do torrenting; all of your internet traffic is hidden and protected, it's like a dream come true for cybersecurity junkies.
Buffered VPN is a good VPN provider in terms of freedom, security, and flexibility. They do not have hundreds or thousands of servers; but at least, you're sure that whatever you do online, it'll be "surveillance-free."