Best Netflix VPN According to Reddit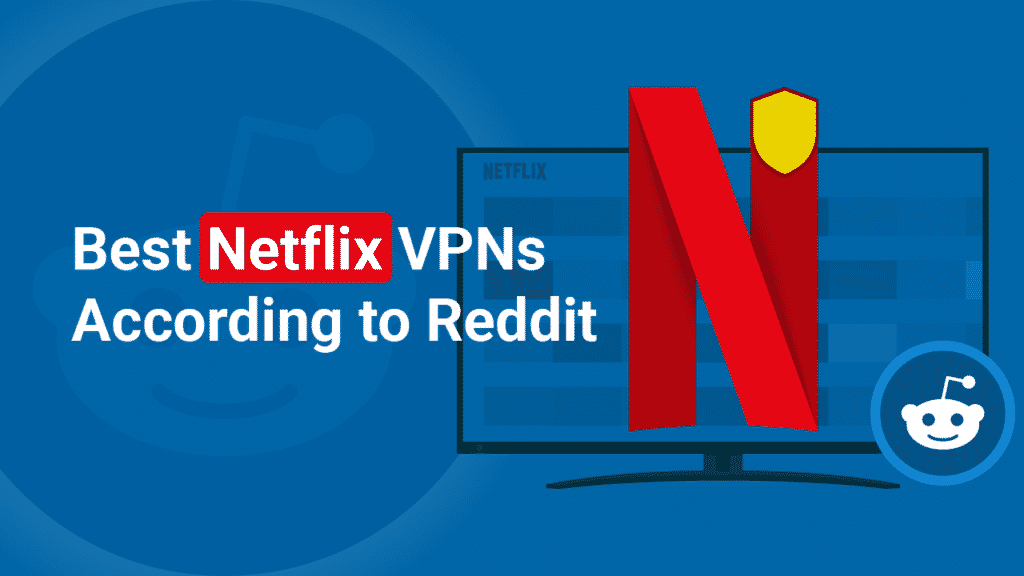 The rate at which netizens are switching from regular browsing to the use of Virtual Private Networks is alarming, and it just goes on to show how vital and significant VPNs are. It's no news that security and privacy issues are becoming increasingly popular while content censoring is becoming the new order of the day. To that effect, we make VPNs our safe haven.
This article derives its energy from Reddit reviews. Reddit is a content rating and discussion platform (with millions of users) that touches virtually every topic as "communities". The thoughts on Reddit are user-generated content, so you can be sure the comments are from well-informed direct experiences. Reddit rewards its users with "Karma," which reflects their reputation and level of contribution on the platforms.
Reddit is a top social media platform whose engine runs on regular and verified information, so we hold it in very high regard.
Top Recommended Netflix VPNs by Reddit
The very best VPNs are relative to respective users, but when a couple of people from different backgrounds come together to hype a VPN, you can be sure of its quality.
Five (5) of the best VPNs for Netflix, as reviewed and endorsed by users on Reddit, are discussed as follows
ExpressVPN
NordVPN
Surfshark
CyberGhost
ProtonVPN
What Reddit Users Consider When Reviewing a VPN for Netflix
This section highlights the features Reddit users look out for in a VPN before approving, recommending, or disapproving any.
Server Locations
This is by no doubt, the first on the hierarchy. VPN providers locate their servers in specific locations. So some VPNs have servers in regions where others don't.
Server location is so essential to Redditors because it presents the potential of bypassing geo-restrictions in any specific region. This is tied to the fact that you can only access content in regions where your provider has servers.  
Censor Bypassing and Streaming Efficiency 
When a VPN has servers in a location, they have the potential to stream content restricted to that location. However, that doesn't necessarily mean the servers will stream very well. VPN providers specifically optimize servers for streaming purposes. The ability to bypass the geo-restriction, absence of buffering, consistency, and zero bandwidth restrictions put a VPN in the core of Redditors' hearts.
Device Compatibility
No matter how great a VPN is, you cannot use it if it doesn't have a software application for your device. However, the VPNs in this review support all the major operating systems. But if you're using a "rare-OS" device, you might be lucky with a hotspot-WiFi or router connection.
Privacy and Security features
Not many users on Reddit care about this when focused on Netflix streams, but it is important to others. It comes in handy as it keeps you relaxed when you know your connection is entirely secure and no cyber snoop can sneak in on your traffic data. All of the VPNs on this list have stellar security features. You can rest assured that while making use of them your security will be in check.
Special features
These features are not generic, as only a few VPN providers look to integrate them into their VPNs. Some of them are the NoBorders, MultiHop, Whitelister, Split-Tunneling, CyberSec, Always-On, CleanWeb, Secure Core, and NoSpy servers features.
How to Set Up a VPN for Netflix
After deciding which of the five VPNs to bank on, it is imperative to know how to get it working. Regardless of the VPN you choose, the setup is similar, and you can easily navigate through without extra help. Follow the steps outlined below:
1. Get a subscription: Pay your choice VPN for your preferred subscription plan. 
2. Install software: Download the VPN app either from the VPN site or your device's app store (where applicable).
3. Sign up and log in to the VPN.
4. Connect to a server: Identify the servers optimized for streaming (where applicable) and select a server in your desired Netflix region. 
5. Customize connection and interface: Toggle advanced features, set options on or off, and make changes to your taste.
7. Stream! Minimize the VPN application, launch Netflix, and Stream!
Conclusion
A large population of people does not usually reach a consensus about issues that have to do with opinions. On Reddit, people are open-minded. They make contributions, answer questions from other users based on their experience, and ultimately help others to make a well-informed decision. With those few points, you can definitely trust their recommendations.